Applies to: Sophos Home for Windows 
Webcam protection (available on Windows  is a Sophos Home feature that alerts you of unwanted use of your webcam. This feature is enabled by default. 
This article demonstrates how to disable/enable the webcam protection for instances when you do not want to receive alerts when your webcam is accessed by a trusted application.
Instructions
Sign in to your Sophos Home Dashboard
Click the computer where you need to disable the protection.

Go to the Privacy tab.
      4. Switch on/off the toggle under Webcam Protection as desired.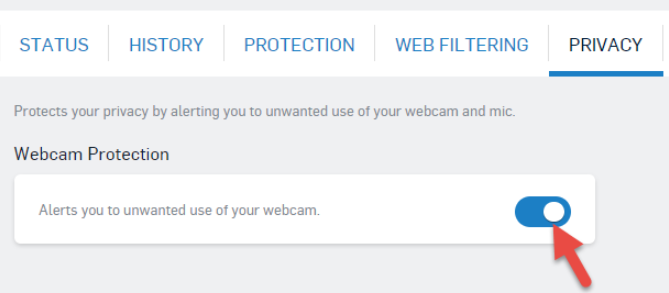 Related information