Applies to: Sophos Home for macOS Monterey prior to Sophos Home 10.3.1a1 (click on the link for details)

What's happening:
"Removal failed" message may appear when uninstalling older versions of Sophos Home from macOS Monterey. The reason is that SophosInstaller (installer.app) wasn't given permissions in Full Disk Access, under System Preferences > Security & Privacy > Privacy.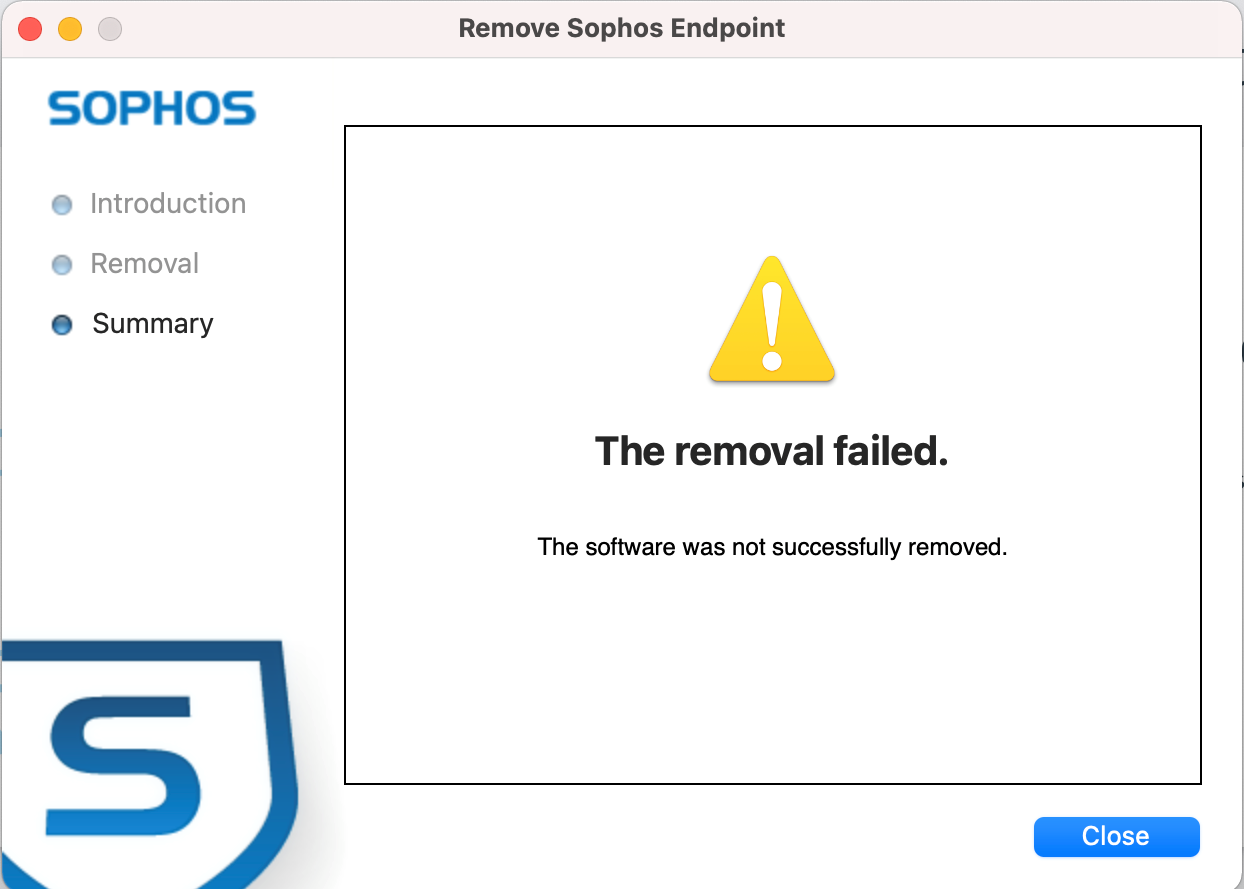 What to do:
1 - Open System Preferences > Security & Privacy
2 - In the "Privacy" section, Scroll down to "Full Disk Access",
3 - Click on the padlock at the bottom left and enter your Mac's username/password to allow changes.
4 - Once at the "Full Disk Access" section, click on the checkbox beside Installer. app/Sophosinstaller.app to ensure it is check-marked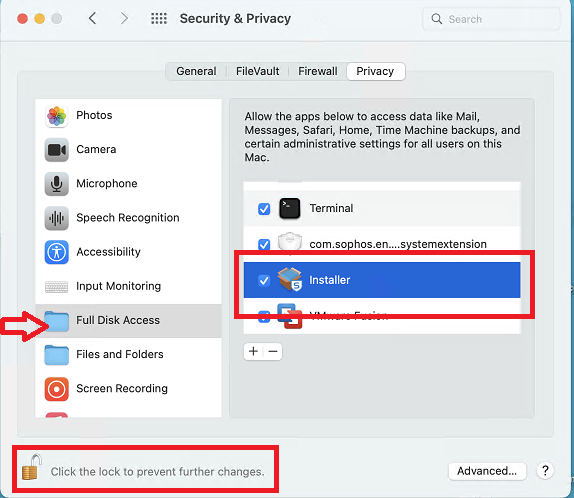 5 - Open Spotlight (command+space ), type Remove Sophos Home and press Enter to uninstall Sophos Home.
6 - If the removal tool is missing, click here to download it, then right-click > Open to run it (failure to follow this step might result in "Apple can't check for malware" message)
7 - Remove the current Mac manually from Sophos Home dashboard if listed under devices
Note: Please restart the device before re-installing Sophos Home