Applies to: Sophos Home for MacOS
Users may disable automatic removal of malware and temporarily place the items in quarantine instead. This provides the user the option of whether or not they want to remove the perceived threat.
Disabling Automatic Threat Cleanup:
To disable automatic Threat Clean Up, Toggle the Selector switch off by toggling to the left as shown below
Log in to your Sophos Home Dashboard
Click on the desired computer
Select PROTECTION --> General Tab
Click on the blue slider to turn off automatic Threat Clean Up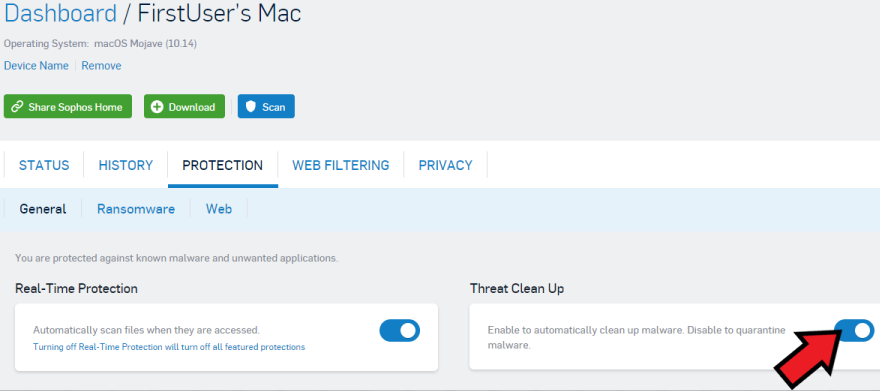 Cleaning or Ignoring threats:
If a malware threat has been identified, the user will now be prompted on how to action the threat. They can choose to Clean the threat or Ignore it. In the example below a threat has been detected and quarantined.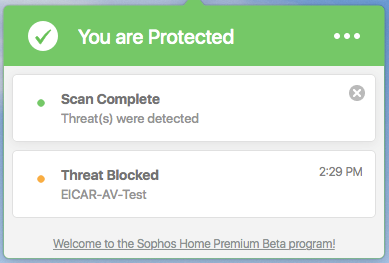 When the user clicks on the Threat Blocked they will be presented with the options of Clean which will remove the threat, or Ignore (see image below) which will clear the notification one time. Further scans will continue to identify this threat unless an exception is made for the application. See Setting Scan Exceptions.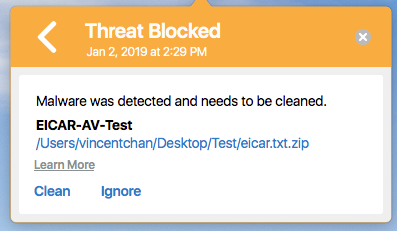 Related information