Applies to Sophos Home - Windows 10 computers
This article describes how to turn off AMSI logging, in order to resolve compatibility issues with certain programs. These steps should be used if a program has crashed and its logs/errors display a conflict with AMSI files/dll.
How to turn off AMSI logging
1. Turn off Sophos Home Tamper protection : Sophos Home (Windows) How to disable Tamper protection
2. Open the Windows Registry editor (Start--> regedit) and perform a full backup
3. Within the registry, navigate to
HKLM\SOFTWARE\Sophos\Sophos AMSI Protection
4. Right-click to create a DWORD called LogLevel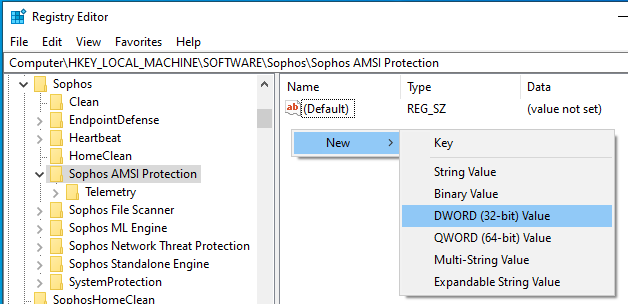 5. Double click on the newly created LogLevel DWORD, and set a decimal value of 0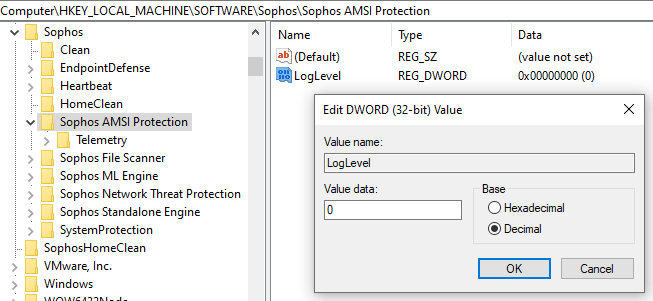 6. Close the registry and restart the computer.