You entered your Sophos Home password several times but it keeps on returning the error message below: The email address or password you entered is incorrect or the account does not exist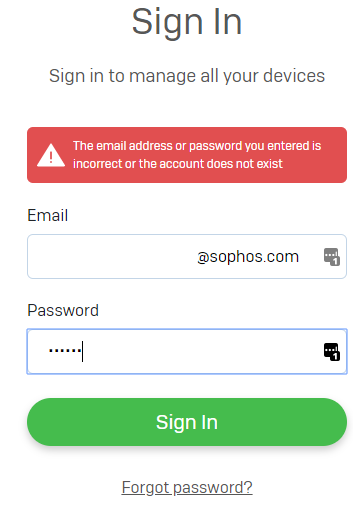 Solution
To reset your password and regain access to your Sophos Home dashboard:
Before proceeding, ensure you are entering the correct e-mail address, and that said address has been verified: Email address confirmation
Click on the Forgot password? link or go to Sophos Home and click the Sign In button from the upper right-hand corner of the page.

On the Sign into your account window, click on Forgot your password? link.

Enter the email address registered to your Sophos Home account on the Forgot Password page then click on the green Send Link button.

A password reset link will be sent to the email address that you entered. Click on the Reset Password button.


Note: This email will come from no-reply@mail.home.sophos.com . If you do not receive this email, it was likely intercepted by a spam/junk mail filter. Check your spam/junk mail AND check your junk mail settings. You can also whitelist no-reply@mail.home.sophos.com per your email providers' settings.

5. Enter a new password in the fields of the Reset Password page.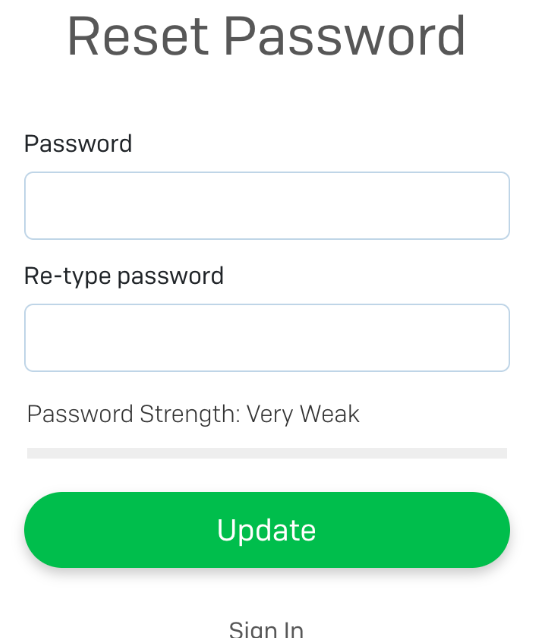 Click Update once done.
You can now access your Sophos Home dashboard using your new password.
If the above solution did not resolve the issue, you may contact Sophos Home Support for assistance.
Related information