Applies to: Sophos Home for Windows
You received an error message at the end of installation stating "Installation Unsuccessful, Sophos Home could not be installed"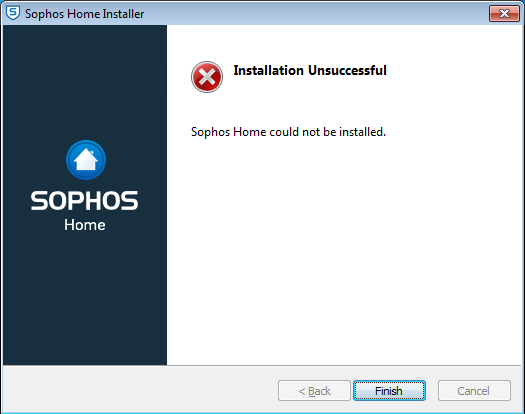 This article describes what to do when you encounter this Installation Unsuccessful error.
Cause
This installation error is generic and requires further investigation to obtain the underlying cause.
Solution
There are more information recorded in the installation logs that will lead to the precise error. This helps the Sophos Home support identify the specific cause of the issue and provide you the best solution appropriate for it.
Generate an SDU log on the affected computer.
Contact Sophos Home Support and send the file for analysis.
Related information