You receive the following error message when installing "Unable to Proceed. Sophos Home cannot be installed as this computer is not running a supported operating system."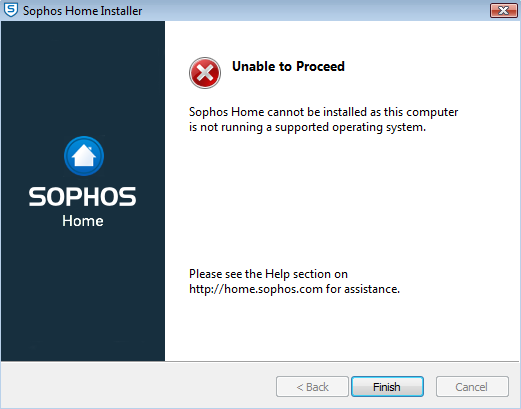 Cause
This message is received when trying to install Sophos Home on an unsupported operating system.
Solution
To resolve the issue, upgrade your operating system and make sure your computer meets the minimum system requirements for installing Sophos Home.
Related Information