What's happening:
You receive a message stating your Premium license or Trial subscription has expired, or that your device is not fully protected: 

Dashboard message
If launching a Dashboard of an expired account, the computer will be grayed out, and the only available option will be Buy Premium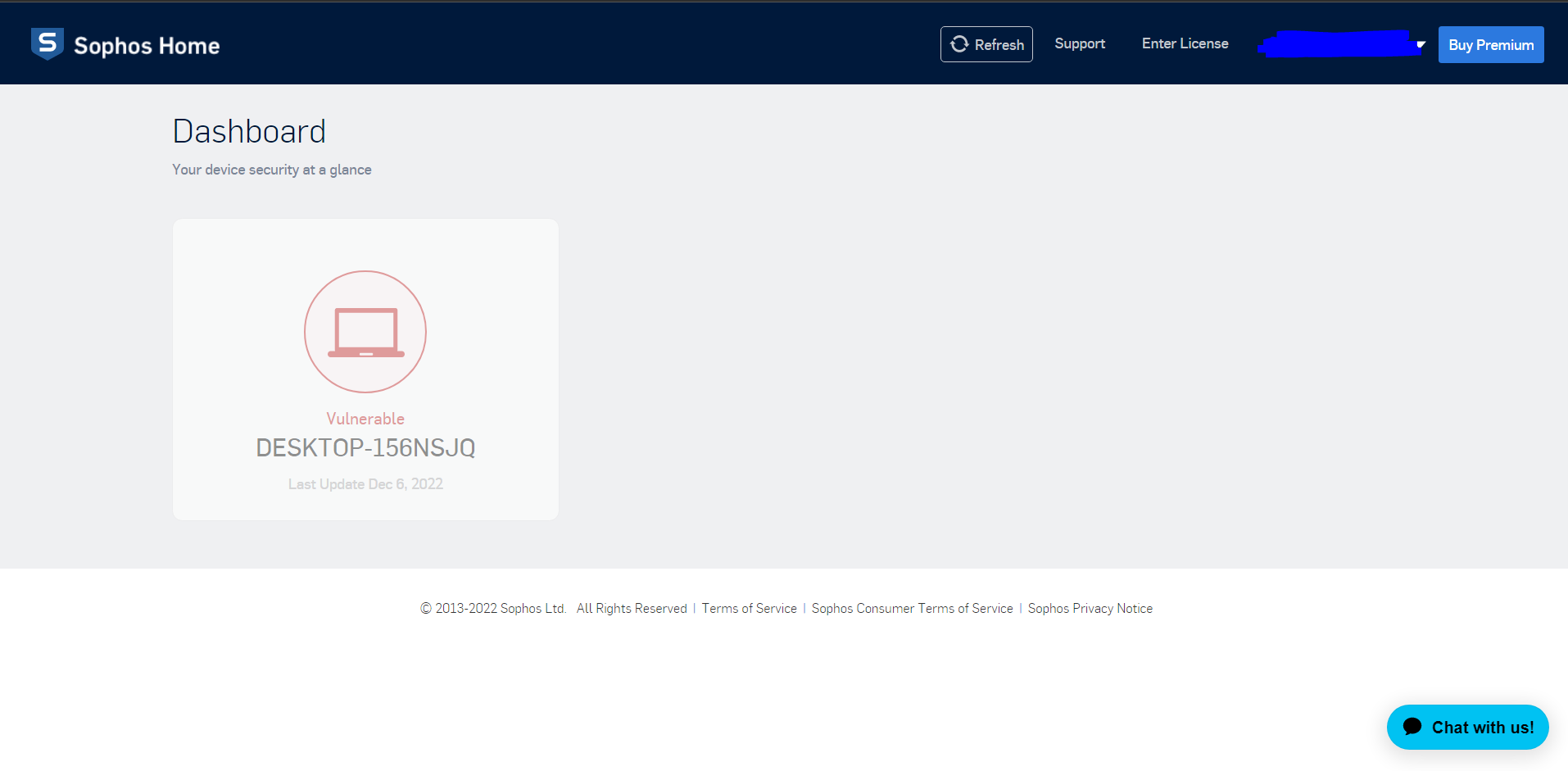 Why is this happening
Sophos has made a business decision to change its Sophos Home Free option to a 30-day free trial for Sophos Home Premium. After 30-days, the free trial license will end, and users may purchase Sophos Home Premium on a subscription basis
Pricing for Sophos Home Premium is $59.99 (MSRP) for up to 10 PC and Mac devices; pricing may vary based on seasonal promotions
All existing Sophos Home Free accounts (that switched to Free before November 11th 2021),  worldwide will retain their Sophos Home Free license with all of the existing features, including protection for up to three PC and/or Mac devices
Sophos is committed to providing consumers with ongoing premium-level cybersecurity features and updates, including ransomware and other malware protection, malware scans and clean-ups, privacy protection, real-time antivirus protection, parental web filtering, and much more
With the cyberthreat landscape constantly changing and an increase in cybercrime-as-a-service, it is important that consumers have advanced cybersecurity solutions on their home devices
What to do
In order to continue using Sophos Home, you will need to renew your license. Emails will be sent informing you that your license is about to expire, and what to do next. 
If you missed the email, follow these steps

Click on the Renew now button to proceed with the purchasing of a license, or access your Sophos Home Dashboard and click Renew Now.


Am I still protected if I don't renew/get a license?
I have a valid Premium license, but Sophos Home shows expired/trial