Applies to: Sophos Home for macOS
You encounter the below error message in installing Sophos Home on your Mac computer:
The installation failed. The software was not installed successfully. Remove the software and re-install.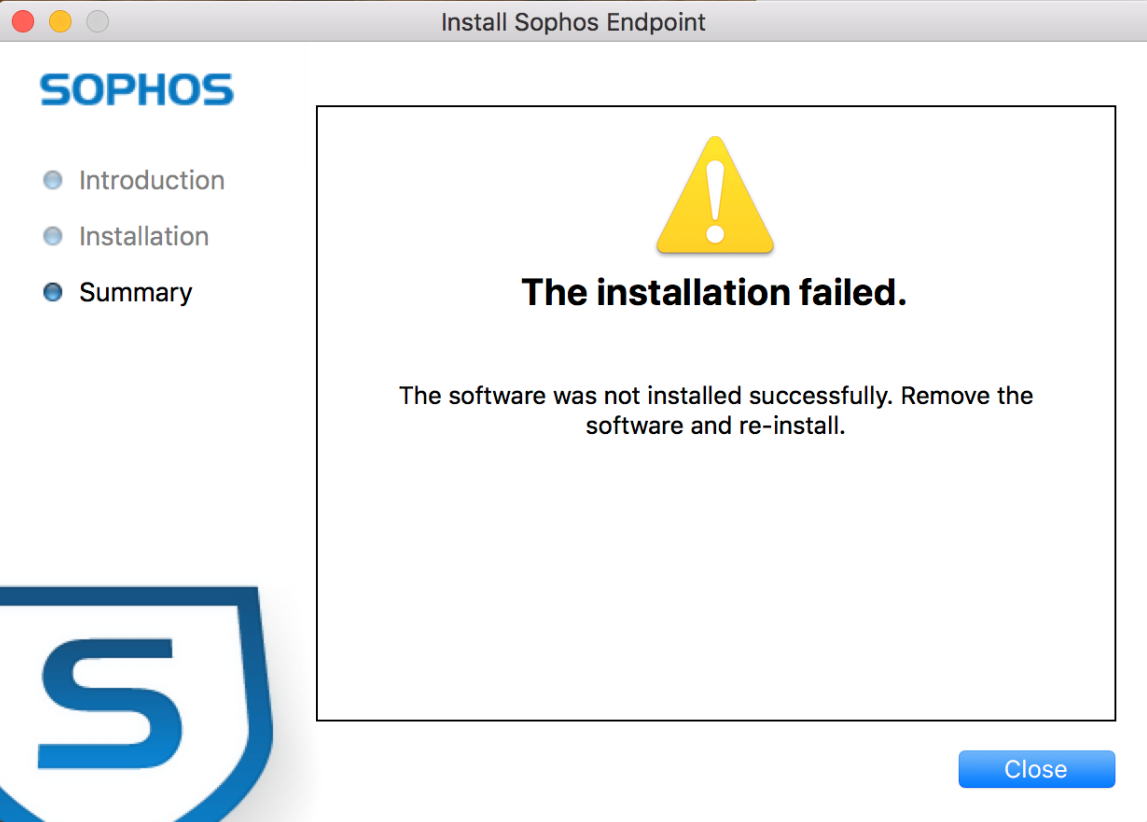 Cause
This issue happens when Sophos Home detects another installation instance of Sophos Home or other Sophos anti-virus products and fails to cleanup its remnants.
Solution
There are two ways to solve the issue:
Option 1.
Run the Installer directly from the package contents:

Double-click on SophosInstall.
Right-click on Sophos Installer then select Show Package Contents.
Go to Contents > MacOS > Installer.
Double-click on Installer to run it.

If you still receive the same installation error message, follow the succeeding solutions below.
Option 2.
Related information