Applies to: Sophos Home Premium and Free (Mac)
Note: Before installing Sophos Home, make sure that your computer meets the system requirements for installing Sophos Home.

Video steps -First time installation--new users- macOS 10.13+
Step-by-step instructions for new users running MacOS 10.13 or higher
Access the

Sophos Home

page

Wait for the Sophos Home Installer to finish downloading

Navigate your Downloads folder and click on the Sophos Installer
(OR: double-click on SophosInstall. This shows the installer content, where you will find the Sophos Installer)
)
Double-click on the Sophos Installer.app to start the installation.

When a security prompt appears, click on Open.

On the installation window, click Continue.

Provide your administrator account password for your Mac and click OK. (Not your Sophos Home password)


Wait for the installation to finish. This may take a few minutes.



[If this is the first time installing Sophos Home on this Mac, be sure to allow Sophos extensions if prompted. please see this article for assistance]
You will see the Installation was successful message once the installation is completed. Click Close to exit.

Existing users
Please review our currently supported OS list:
System requirements
and
End of support for older macOS versions
for compatibility concerns.
1) Sign in to your Sophos Home dashboard (If you do not have an account, follow these steps)
2) Click on the Download button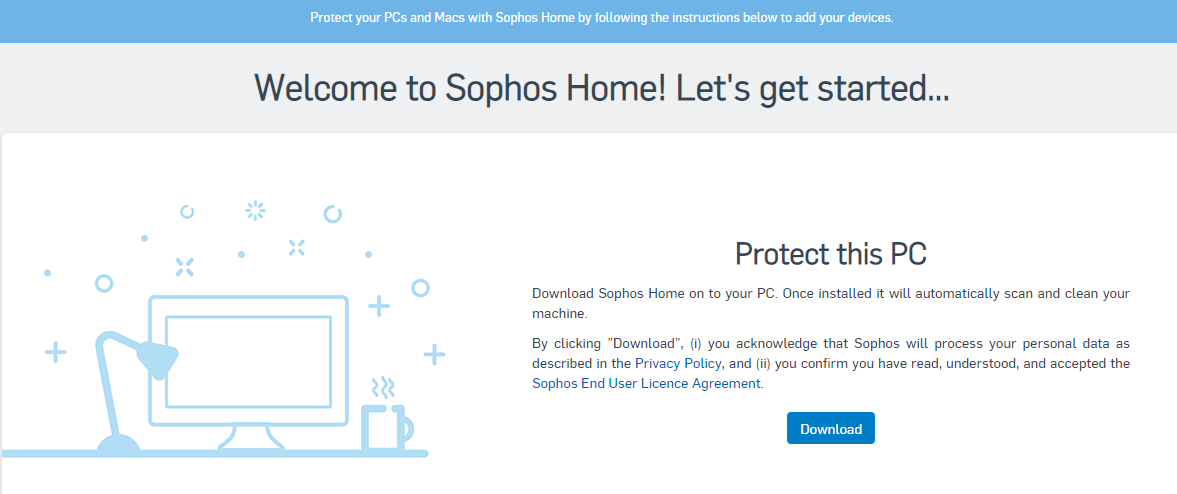 2a) If you already have computers on the dashboard, use the "Add Device" button instead and choose the appropriate option. (Click on an image to see it in full size)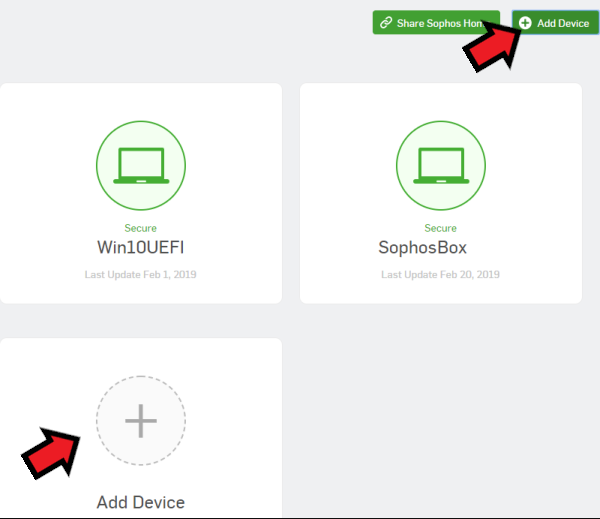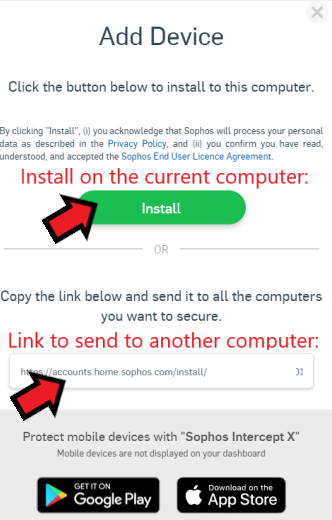 3) Wait until the installer file is downloaded, then double click to run it
4) Follow the on-screen steps (refer to this video for more details).
Related information