Applies to Sophos Home for macOS
When installing Sophos Home on macOS, you receive the following message:
An incompatible product is installed.
This software cannot be installed over the existing installation. No changes were made to the existing installation.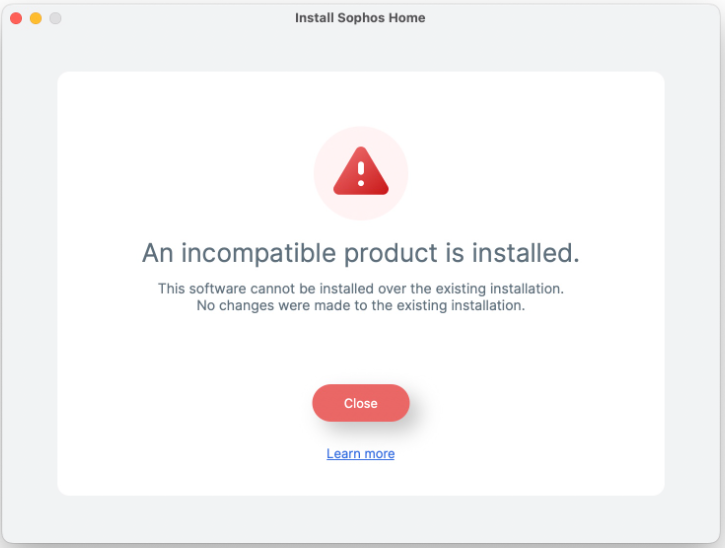 This message appears when a previous version of Sophos was installed on the computer, and was not properly removed (for example, it was dragged to the trash instead).
What to do:
Download and run the removal tool to get rid of the leftovers:
Download the Removal Tool for Sophos Anti-Virus.
Unzip the downloaded tool if it hasn't been automatically unzipped by your browser.
Double-click the Remove Sophos Anti-Virus application and follow any on-screen instructions.
Once the removal is complete, restart your Mac.
Download a new installer from your Sophos home Dashboard to install Sophos Home
Installing Sophos Home on Mac computers
Note: If when trying to open the removal tool, you receive a message stating: ""Remove Sophos Endpoint" can't be opened because Apple cannot check it for malicious software.", right-click on the downloaded file --> Open (this will allow it to run).
Related information