Applies to: Sophos Home Premium and Free
This article describes how to re-install Sophos Home/re-protect a computer after having re-installed your operating system, or if you wish to remove the current installation and reinstall it for troubleshooting purposes.
Note: A Sophos Home account is required in order to re-install Sophos Home using your existing subscription
Note 2: If you are looking to add additional computers to your account, please use this article instead.
Instructions
Remove Sophos Home and restart your device as applicable:


Note: If you have re-installed your Operating system, jump to step 2 instead


If applicable

, remove the computer from your Sophos Home Dashboard

Download a new installer

from your Sophos Home dashboard
If you originally only had 1 computer associated with your Sophos Home Dashboard follow this process:
- Sign in to your Sophos Home dashboard
- Click on the Download button.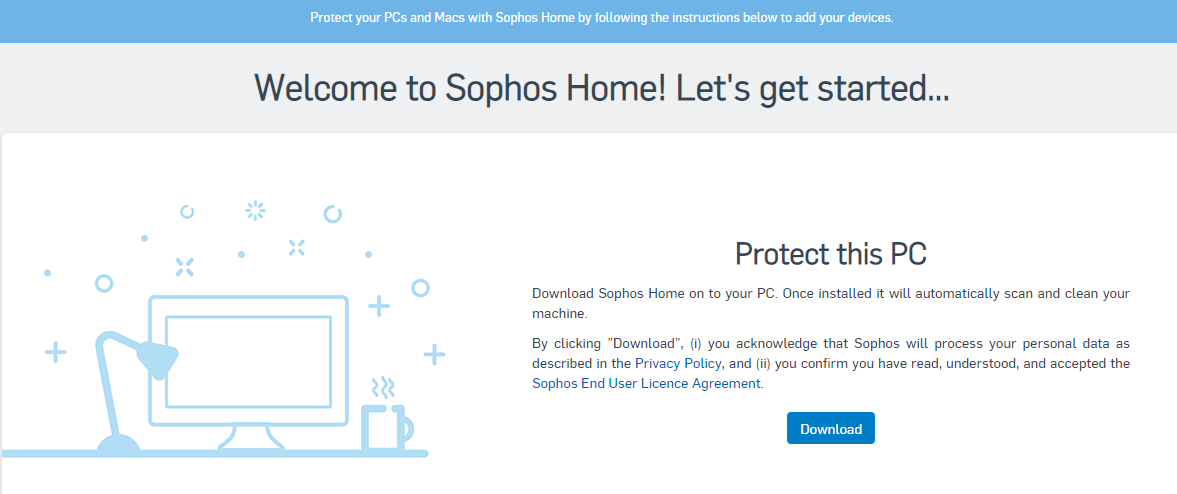 - Wait until the installer file is downloaded, then double click to run it
If you have one or more existing other devices follow this process:
Click on the Add device button.

Choose the appropriate option



Related articles