Your Sophos Home account provides access to the Sophos Home dashboard, where you can view and manage all your devices through the internet, protect (or re-protect) additional computers, and if using a Premium subscription, access support.

Use my existing account to install Sophos Home
Create an account via the Sophos Home program
1- Open your Sophos Home Dashboard from your antivirus:
Mac: Click on the Sophos Home shield, click on … , click on Manage Devices


Windows: Click on the Sophos Home shield on your system tray, click on Dashboard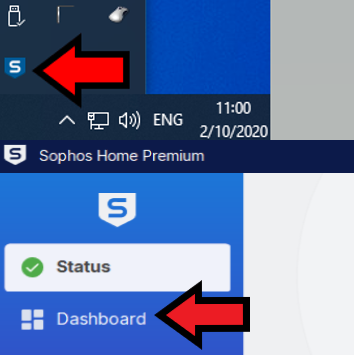 2- Once at your Sophos Home Dashboard , if you are a new user, you will be automatically prompted to Create an account

3 - Follow the steps to enter an email address for the account and validate it
(see Email address confirmation for additional details)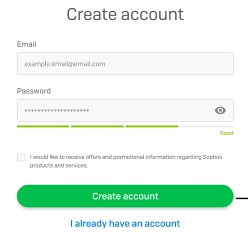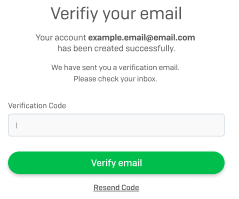 Note: If you do not receive the confirmation email, it was likely intercepted by a spam/junk mail filter. Check your spam/junk mail AND check your junk mail settings. You can also whitelist
no-reply@mail.home.sophos.com per your email providers' settings.
4 - Your Sophos Home Dashboard is now tied to your account, which will allow you to protect additional devices, re-install on your computer and, for Premium users, access support.
5 - To access your Sophos Home Dashboard, either use the Manage options in the antivirus, or access https://my.sophos.com and log in.
Sorry, that email is already in use message appears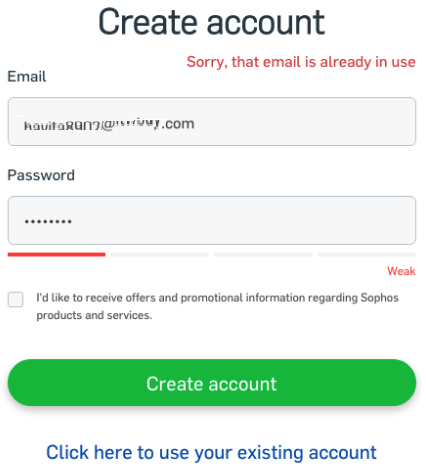 This message indicates that the email address is already in use with a Sophos Home account.
There are 2 options to address this, follow the one that applies best to your case:
Option 1 - [Requires re-installation] Log in to your existing account and re-protect your computers via that dashboard. See How to reinstall Sophos Home
Option 2- Create a new account using a different email address to keep using the current dashboard you are currently trying to access.
Further securing your account
Related information